WORKS
棚 Shelves
「棚」についての考察。
例えば、物が置かれたとき、その場所が「棚になる」と考えるならば、私たちは至る所に無意識のうちに棚を作っている。
そうすると逆説的に、お店で売られている棚はまだ「棚」ではない、、、のではないだろうか。
物が出し入れされる棚は、不安定であり、棚であったりなかったりしている、、、のではないだろうか。
作品「棚」は、棚の中にある空間そのものが棚の内容物となり棚と一体化した、いわば「使い終わった棚(完全な棚)」である。

A thought on shelves.
If you think that when you put something somewhere, it becomes a shelf, people unconsciously make shelves everywhere.
So, paradoxically, you could think that shelves sold in stores are not yet shelves.
As long as things come in and out, Shelves are unstable and may or may not be shelves.
The shelves Matsunobe creates are "finished shelves" or "completed shelves" in which the shelf's space becomes the shelf's content and is merged with the shelf.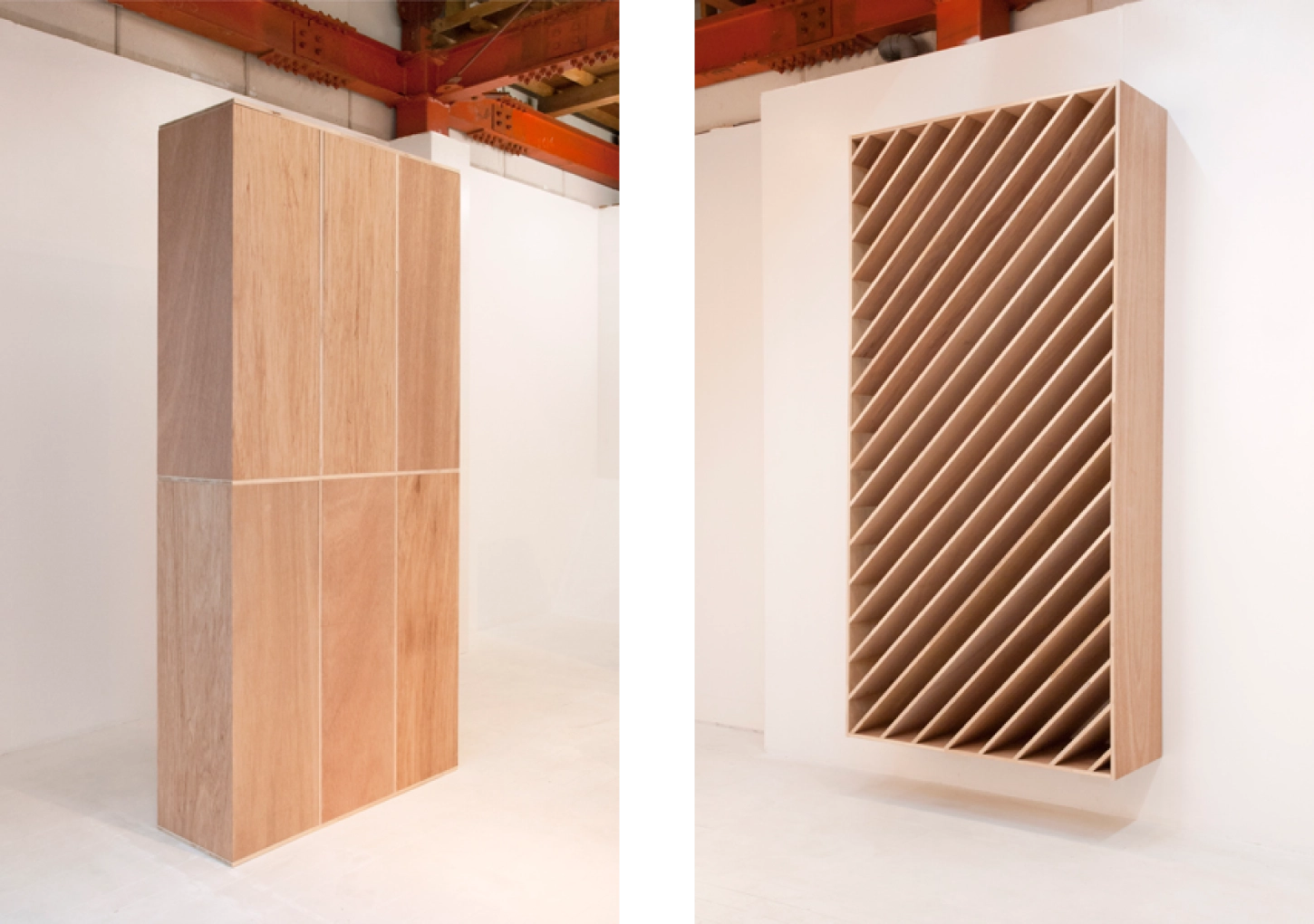 Shelf #1, #2|2013|1800x900x285|Plywood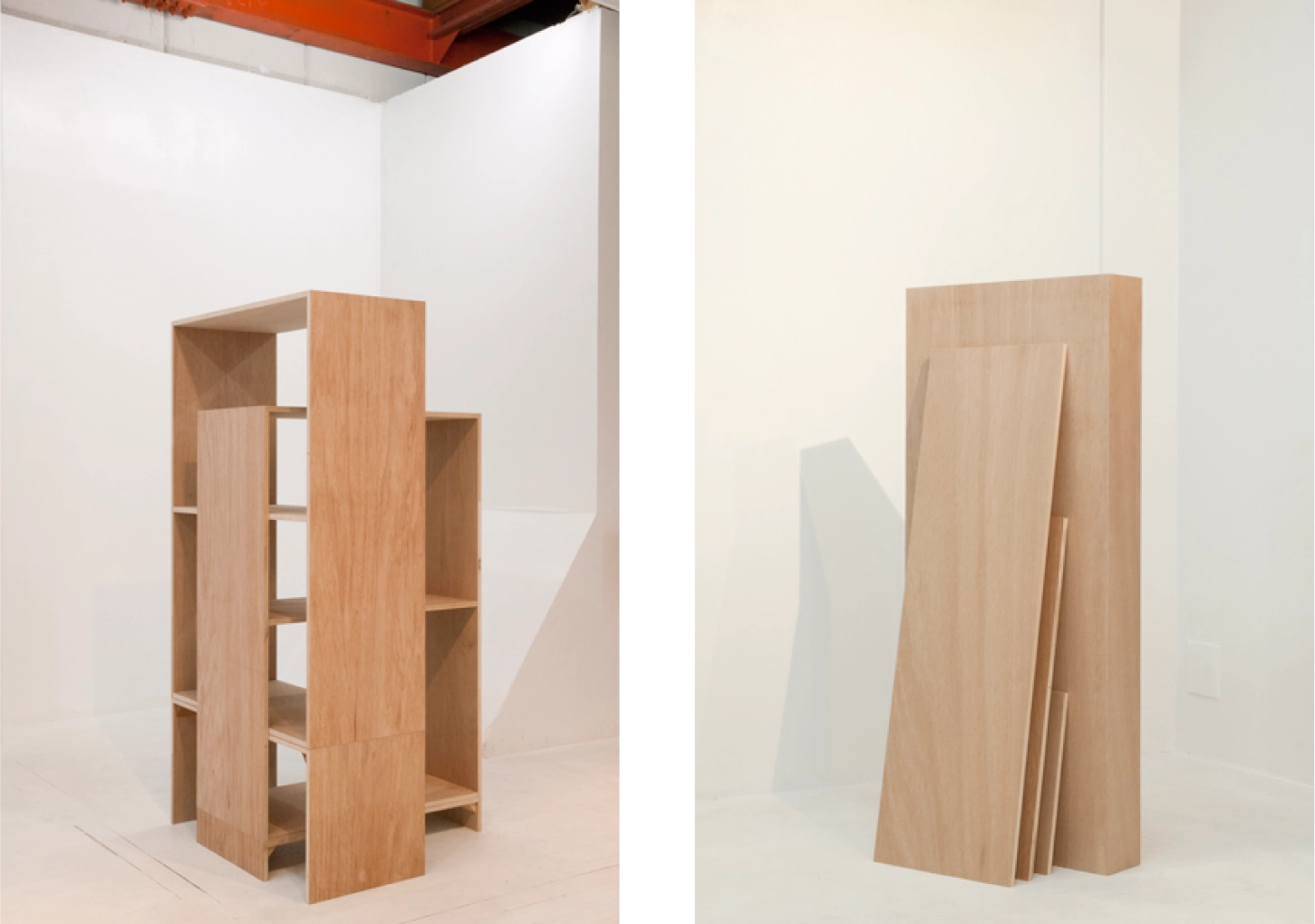 Shelf #3|2013|Plywood
Shelf #4|2013|Plywood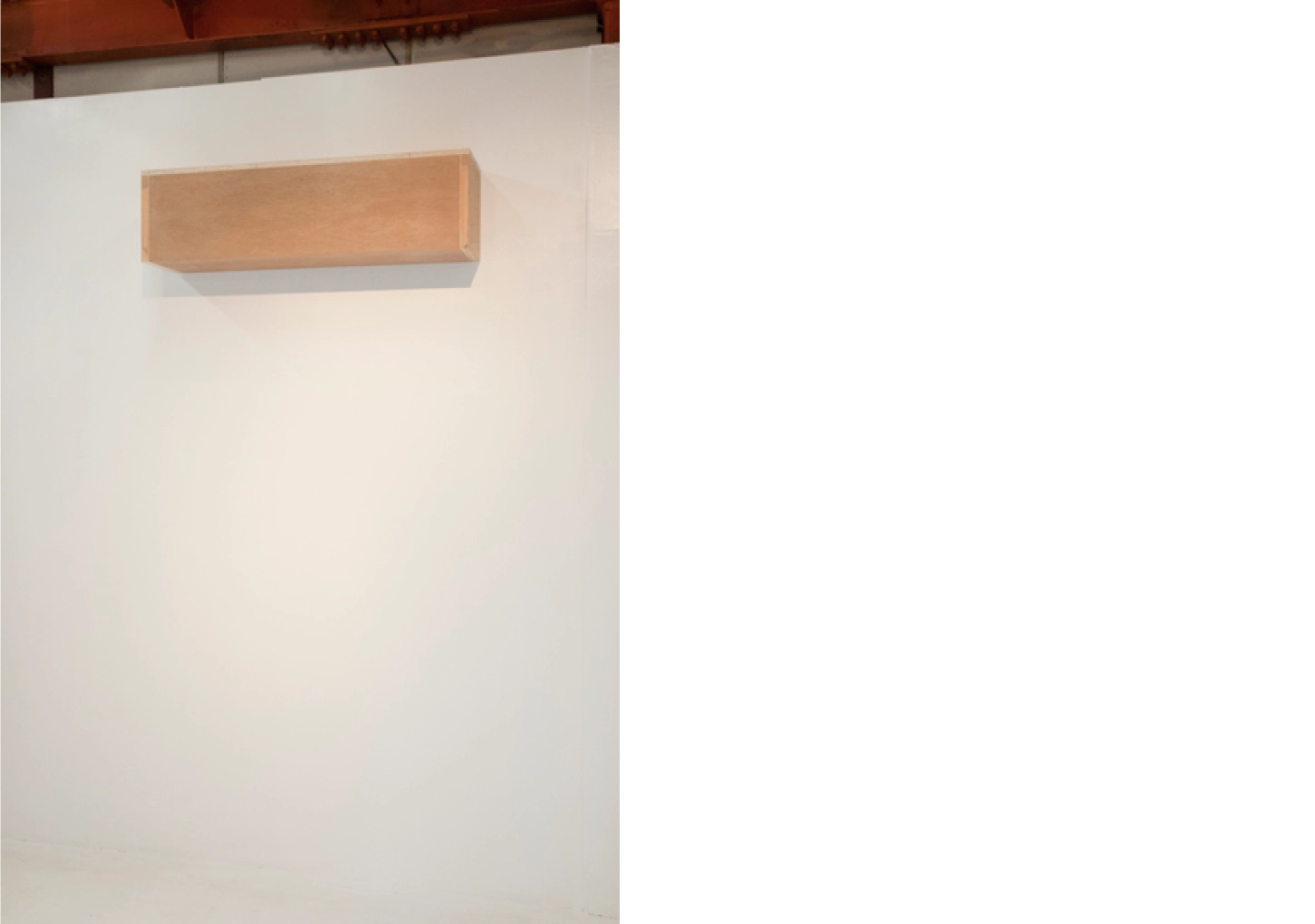 Shelf #5|2013|Plywood, wood