WORKS
Schema
箱の表面を一周するように描かれた、複雑に絡み合う線。
線は質量を持ち、箱の内部で独立して立ち上がっているように見える。
線(図面)から立体物を作るのでなく、線そのものを立体的に立ち上げることがこの作品の目的である。
2012年にケルンで開催した展覧会では、建築事務所で建築家と同じような設計のプロセスを踏みながら、2ヶ月間の公開制作を行った。

Intricately entwined lines are drawn to encircle the surface of the box.
The lines stand up independently inside the box and appear to have mass.
It is an experiment not to create a three-dimensional object from lines (like plan drawings) but to make lines themselves stand up as three-dimensional objects.
In an exhibition held at an architectural office in Cologne in 2012, Matsunobe followed the same designing process as architects and opened his studio to the public for two months.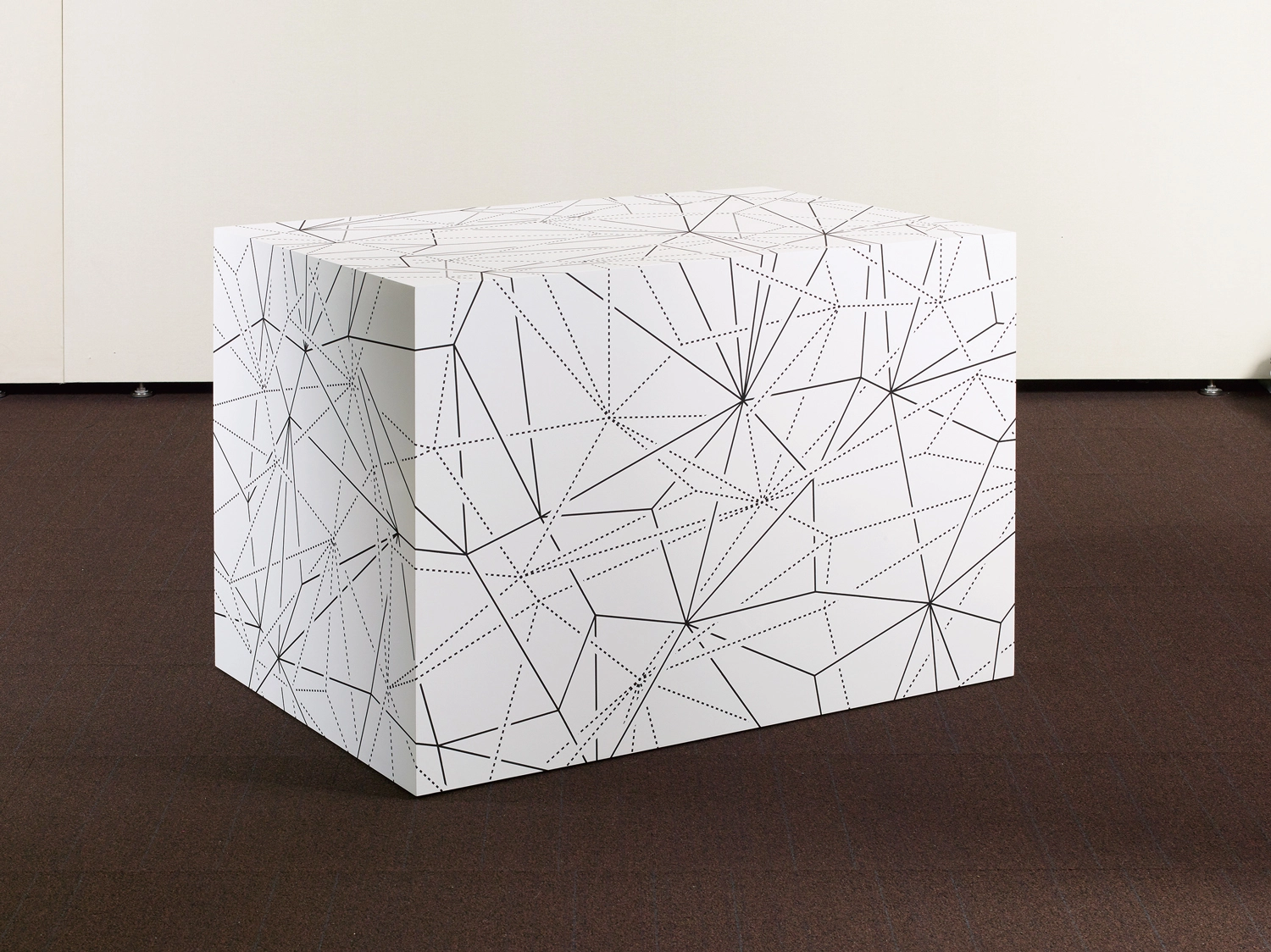 Schema|2020|800x800x1200mm|Acrylic and urethane paint on plywood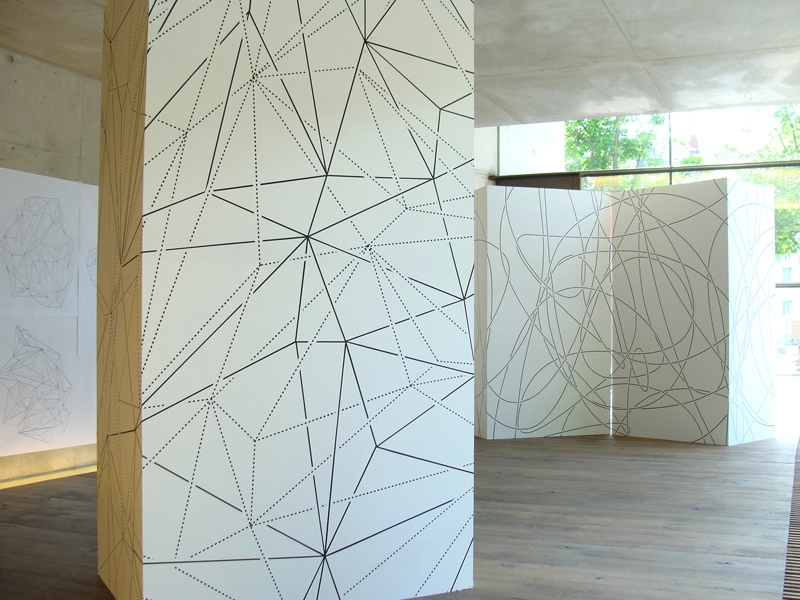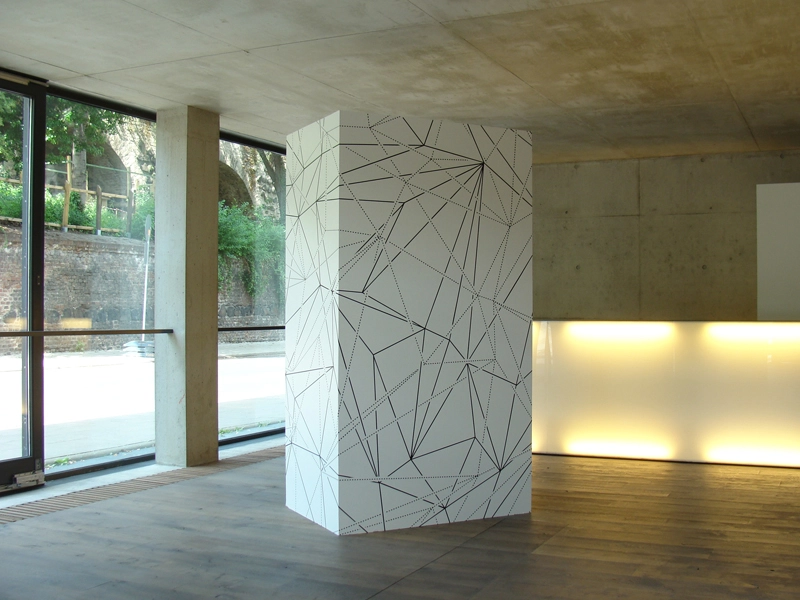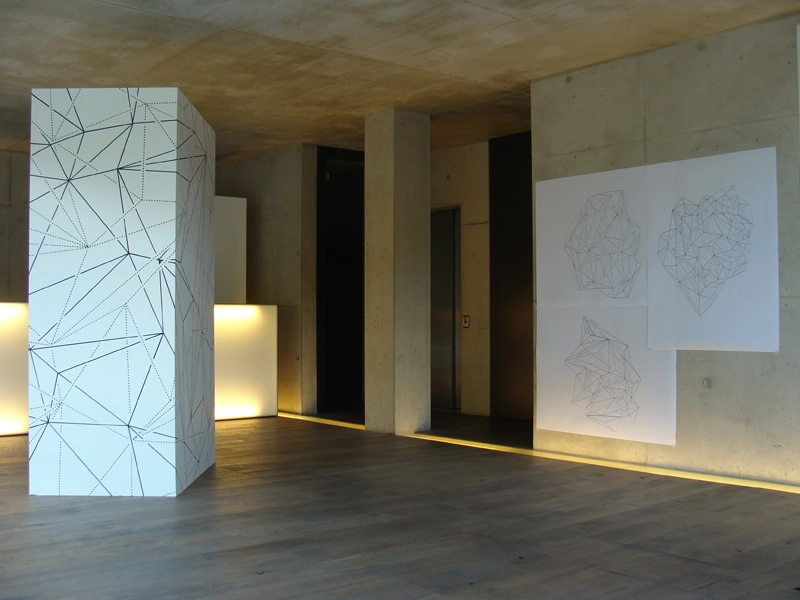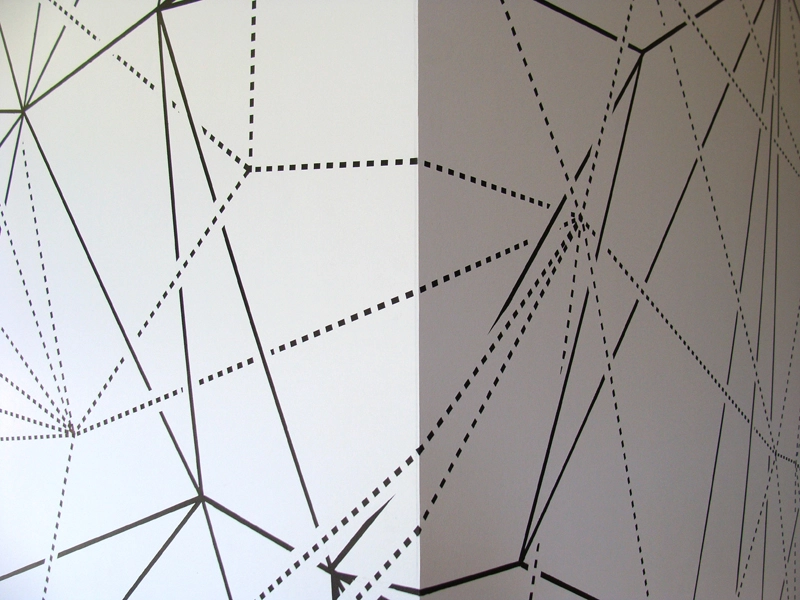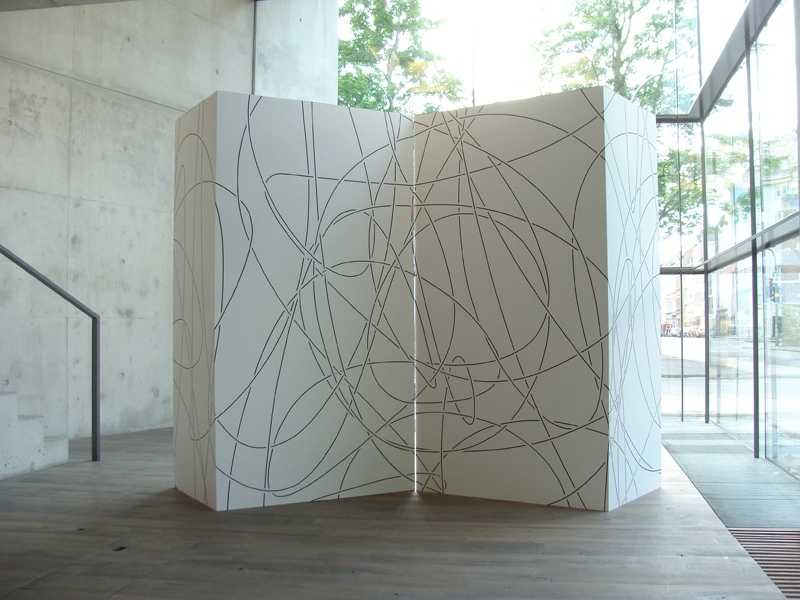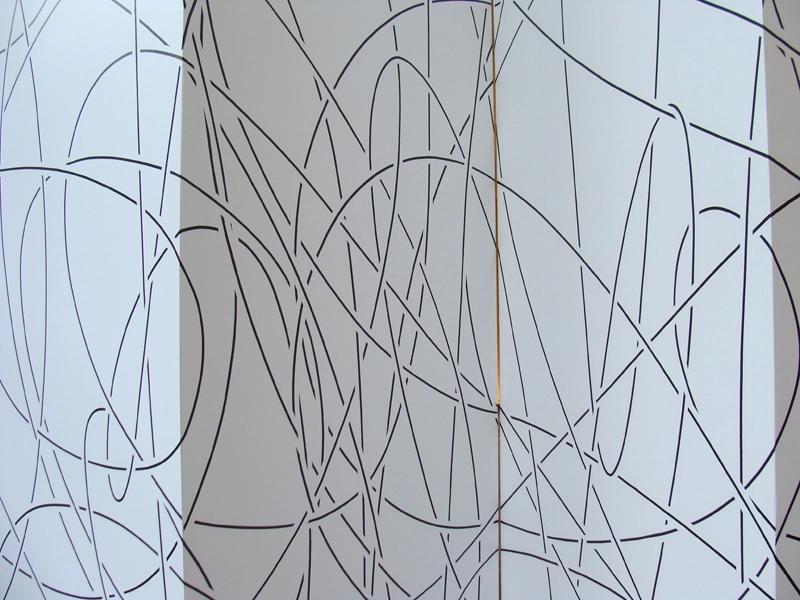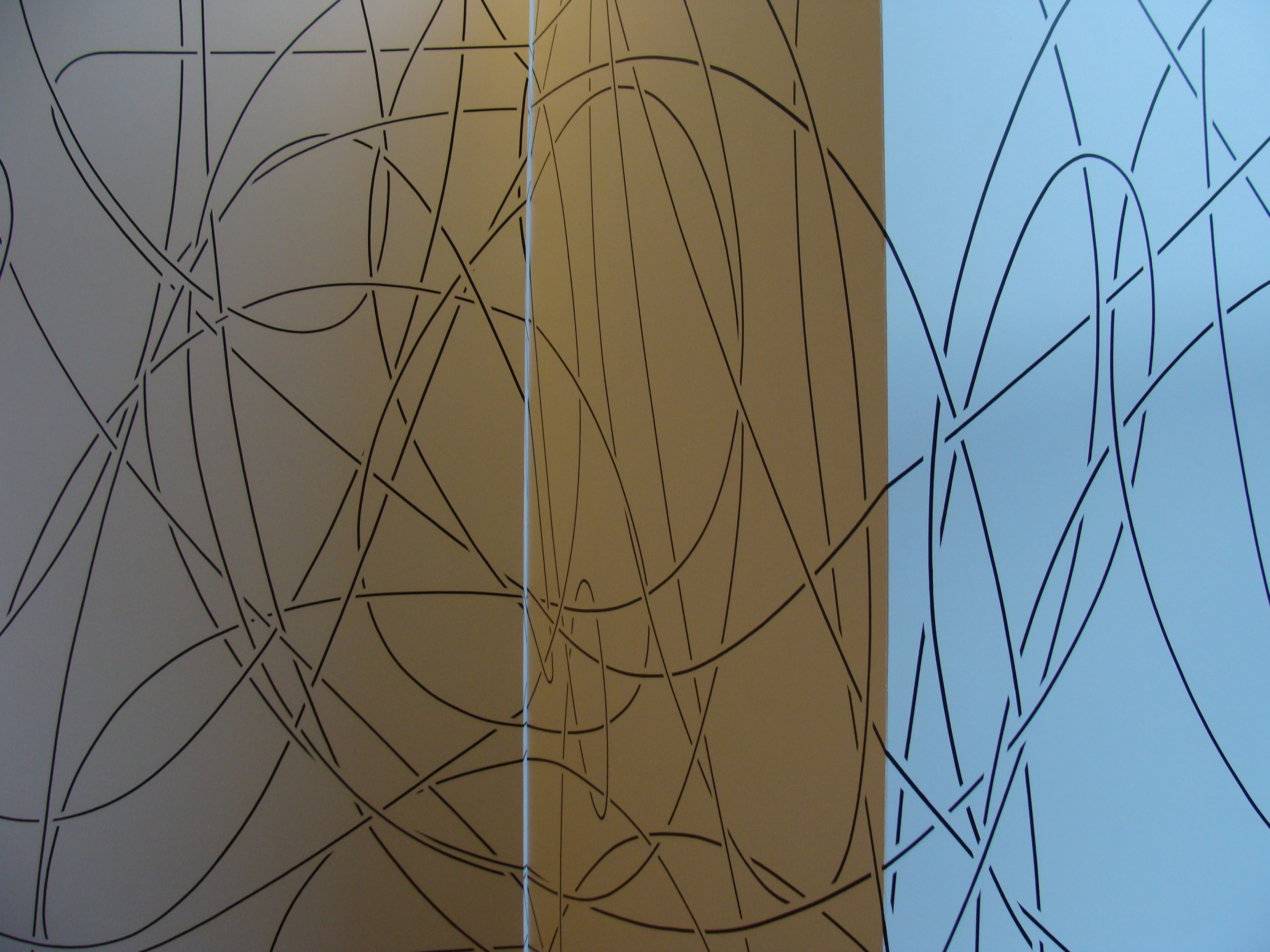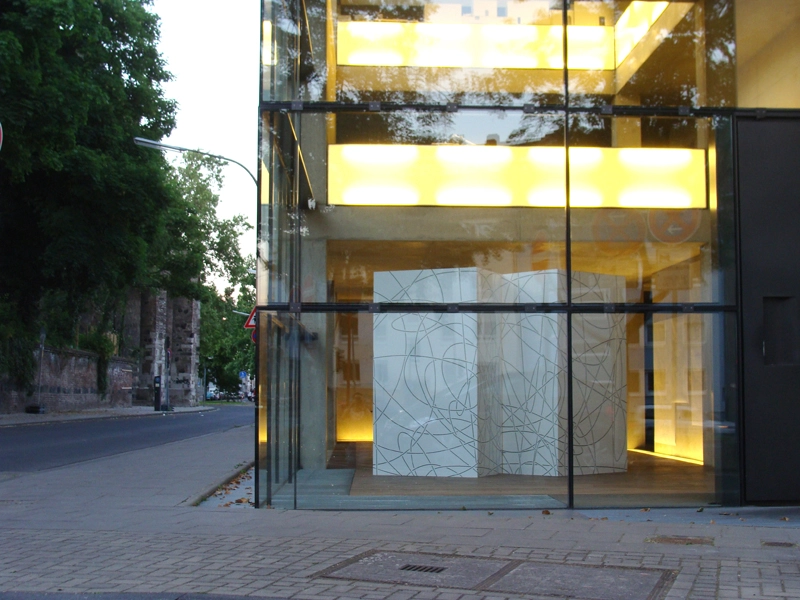 Schema|2012|2200x1200x800mm (each)|Acrylic paint on plywood

Exhibition view