WORKS
Pattern of Dark
何かを掻き消すとき、もしくは塗りつぶすときに使う身体的な描線を用いて再解釈した「黒色」。
描線はリピートパターンとして作られ、ストライプやドットのようにシームレスに塗り広げることが可能になっている。
黒から白の間に無限の階調(グレースケール)が存在するように、筆致の違いからは異なるデザインが無限に作り出される。
オリジナルのドローイングは設計した手順に従い建築模型のようにアレンジされ、日常の中にある様々な「影」や「虚無」を撮影した写真と結び付けられている。

Repeated patterns that reinterpret "black" using the physical strokes used to cross out or fill something.
The strokes are spread out seamlessly like stripes or dots. And the different strokes create infinite designs, just like the infinite gradations between black and white.
The original drawings are arranged like architectural models following the design process, and are combined with everyday photographs that represent "shadows" and "emptiness."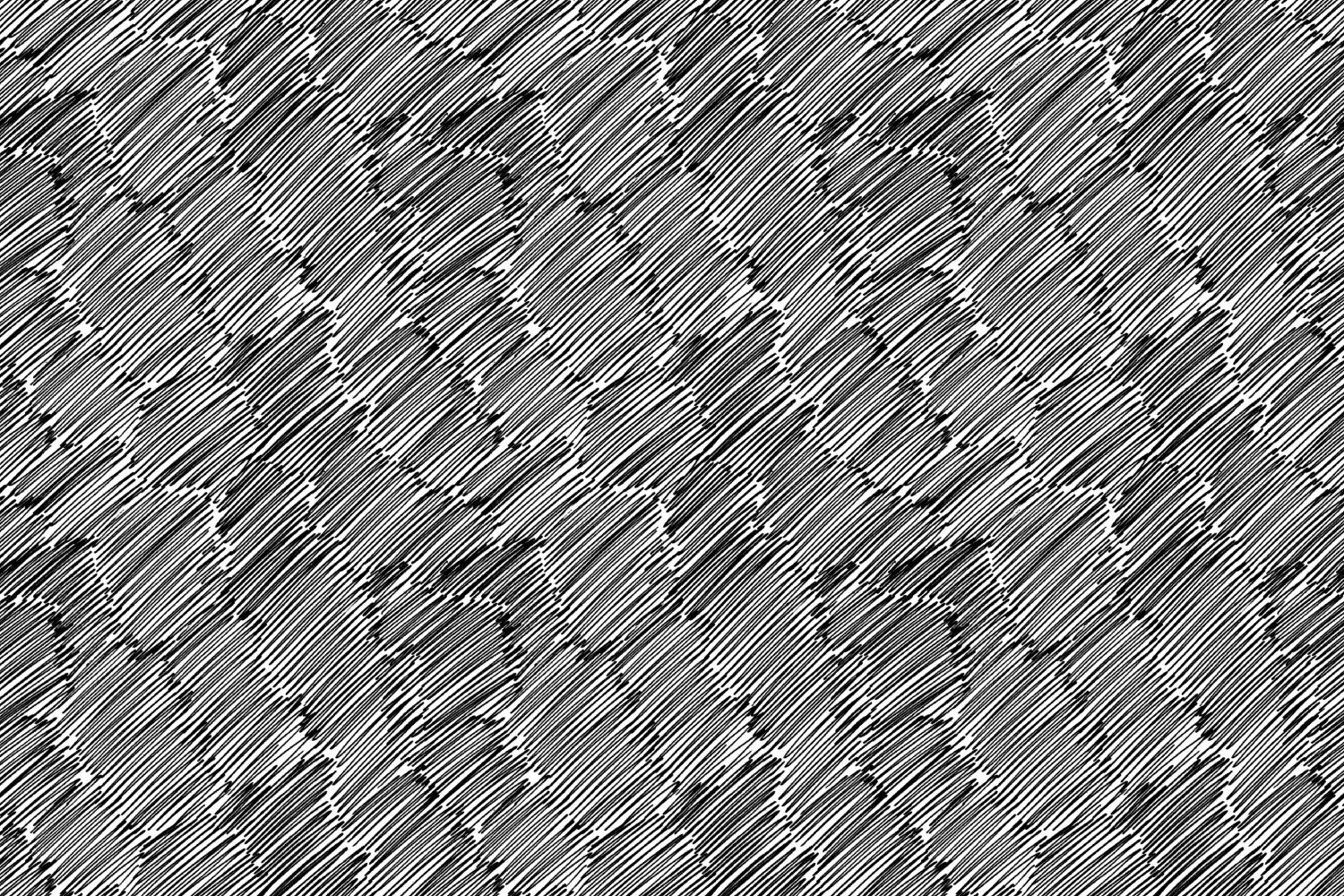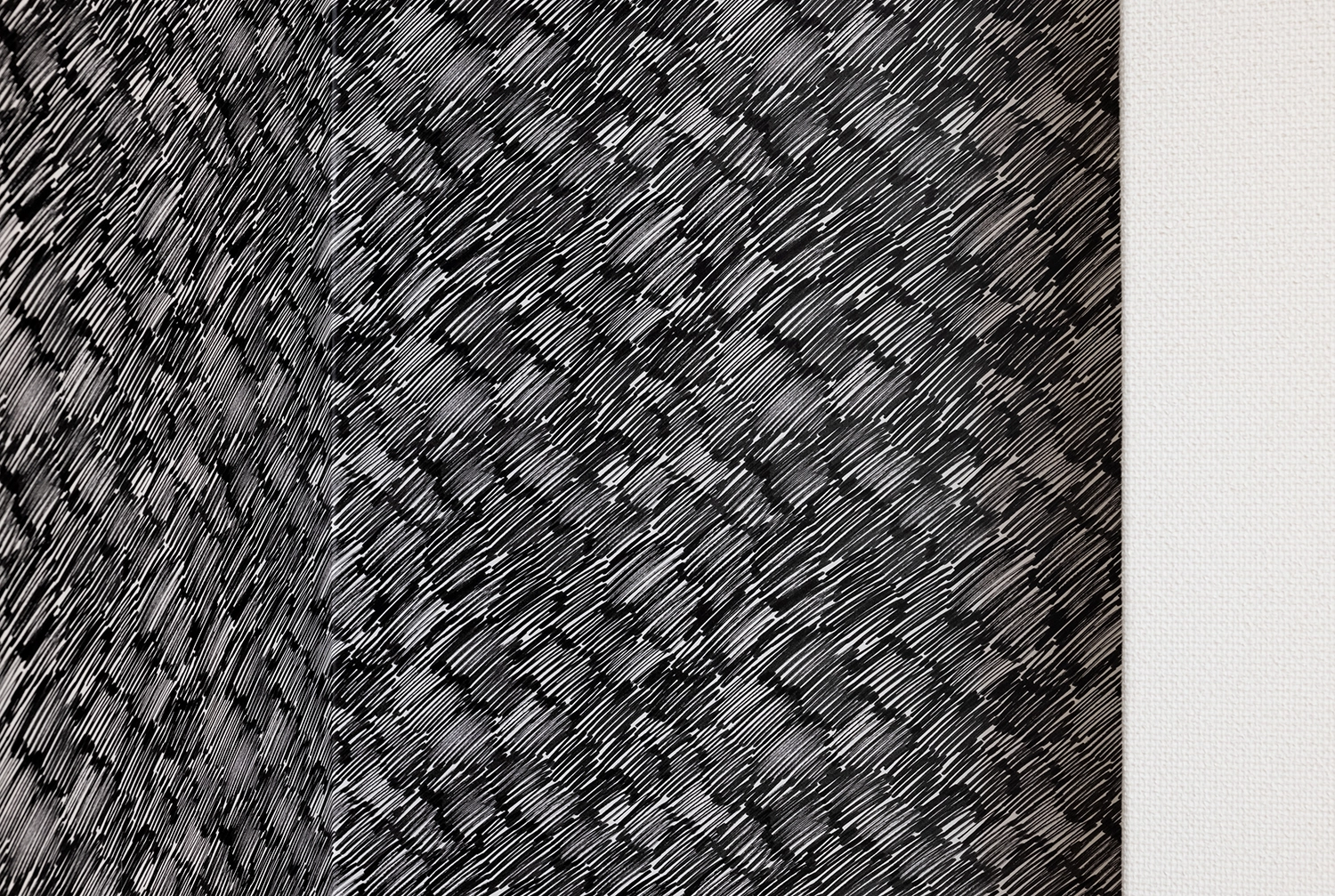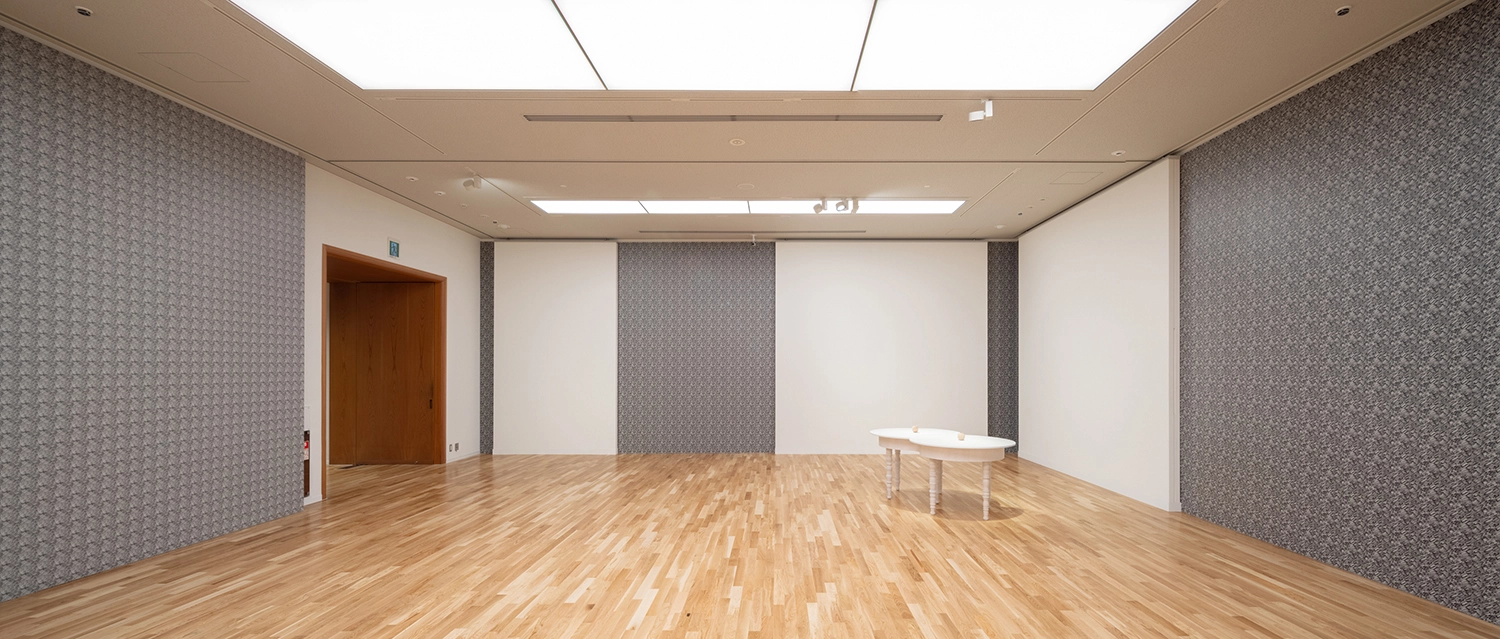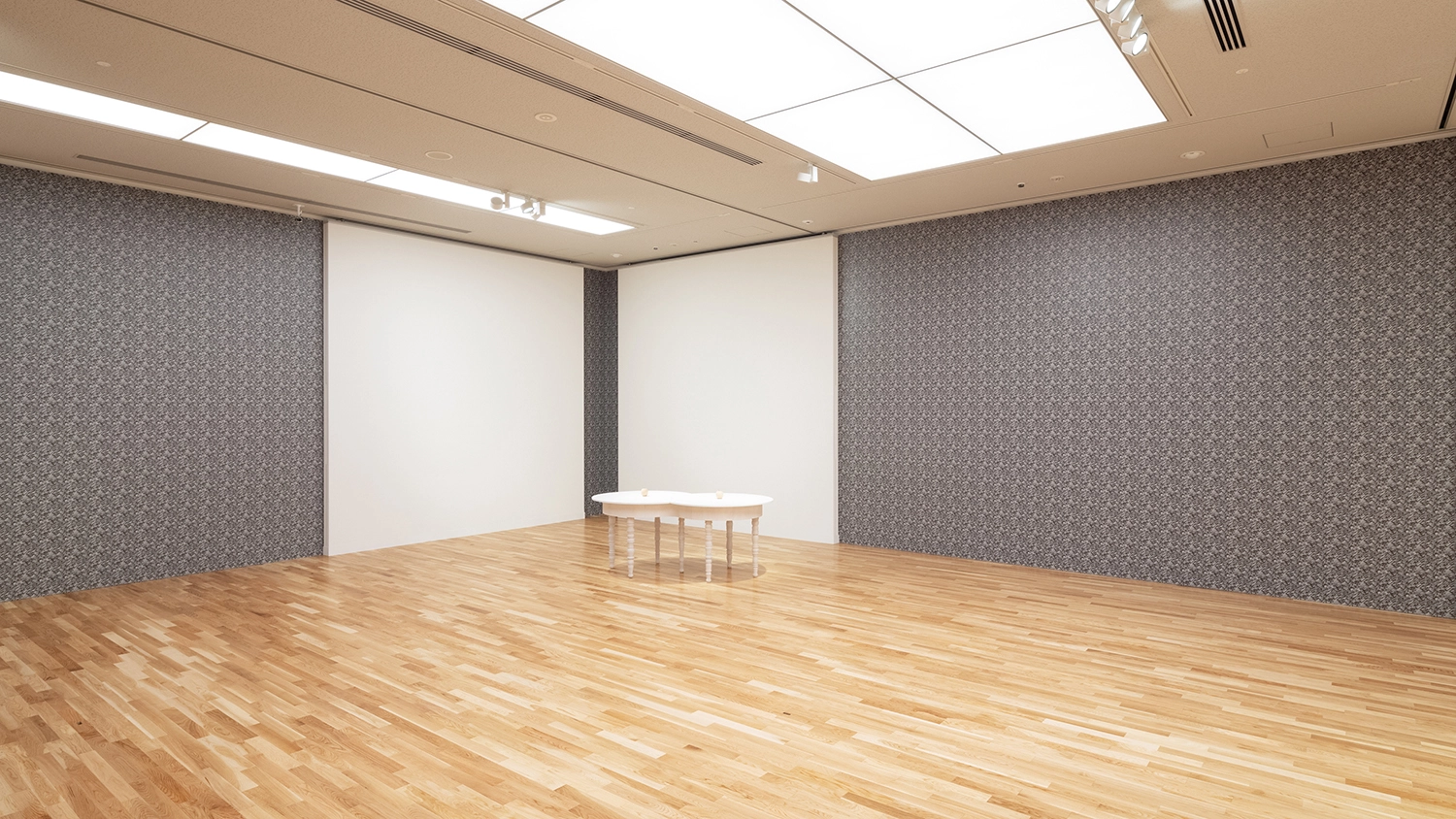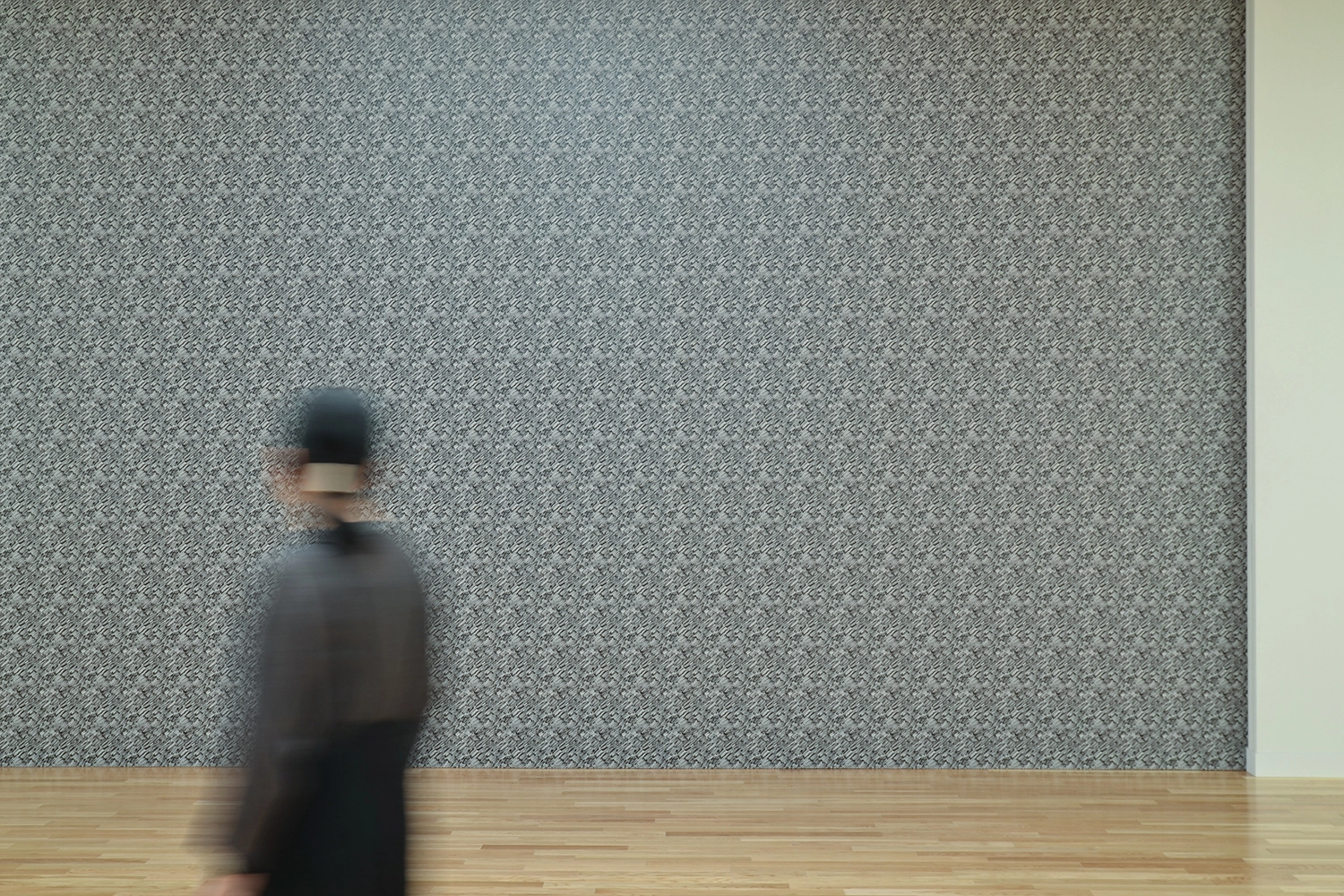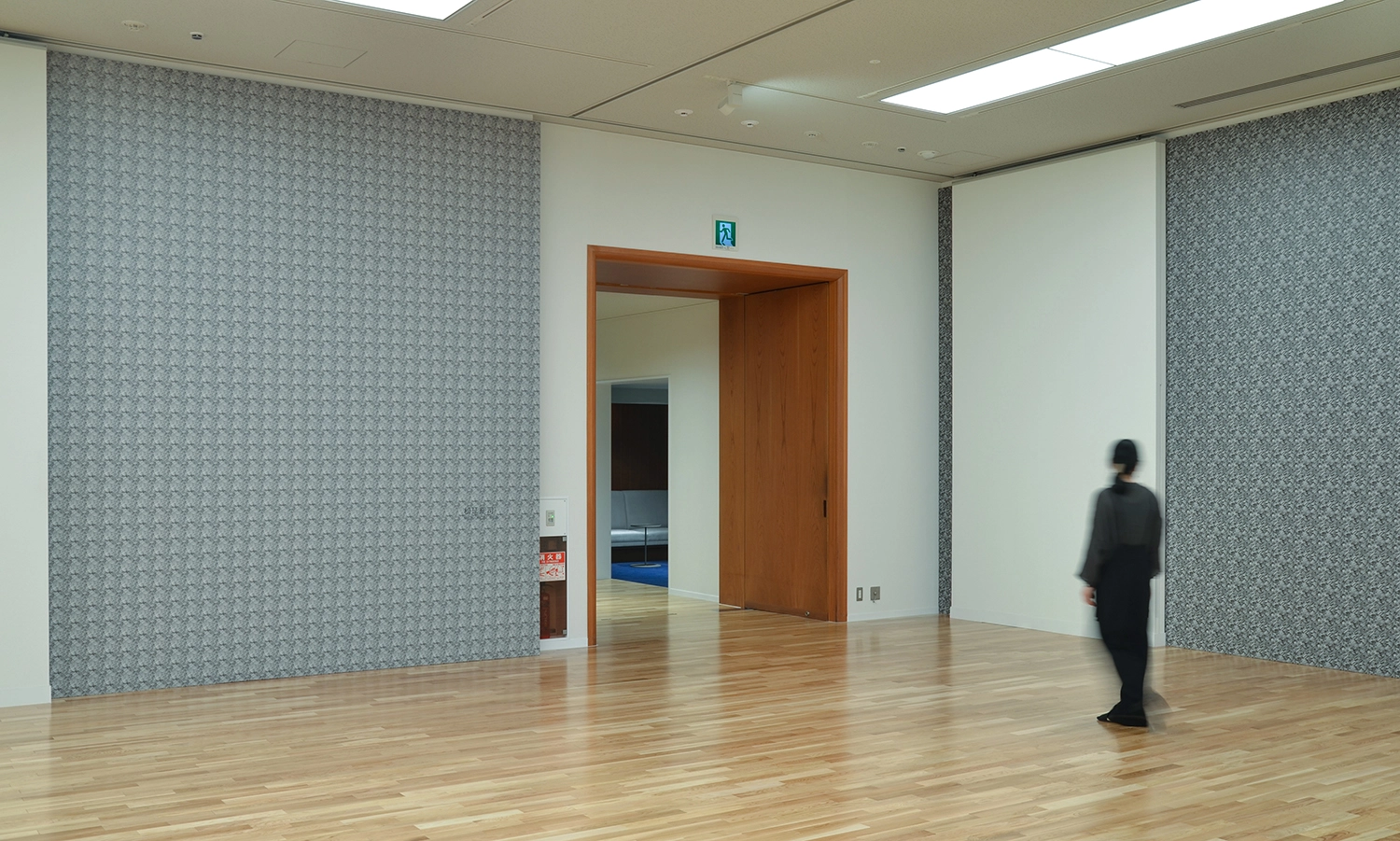 Left: Pattern of Dark #1 (Unknown wall)|2021|Inkjet print on wallpaper
Right: Pattern of Dark #37 (Behind the walls)|2021|Inkjet print on wallpaper

Exhibition view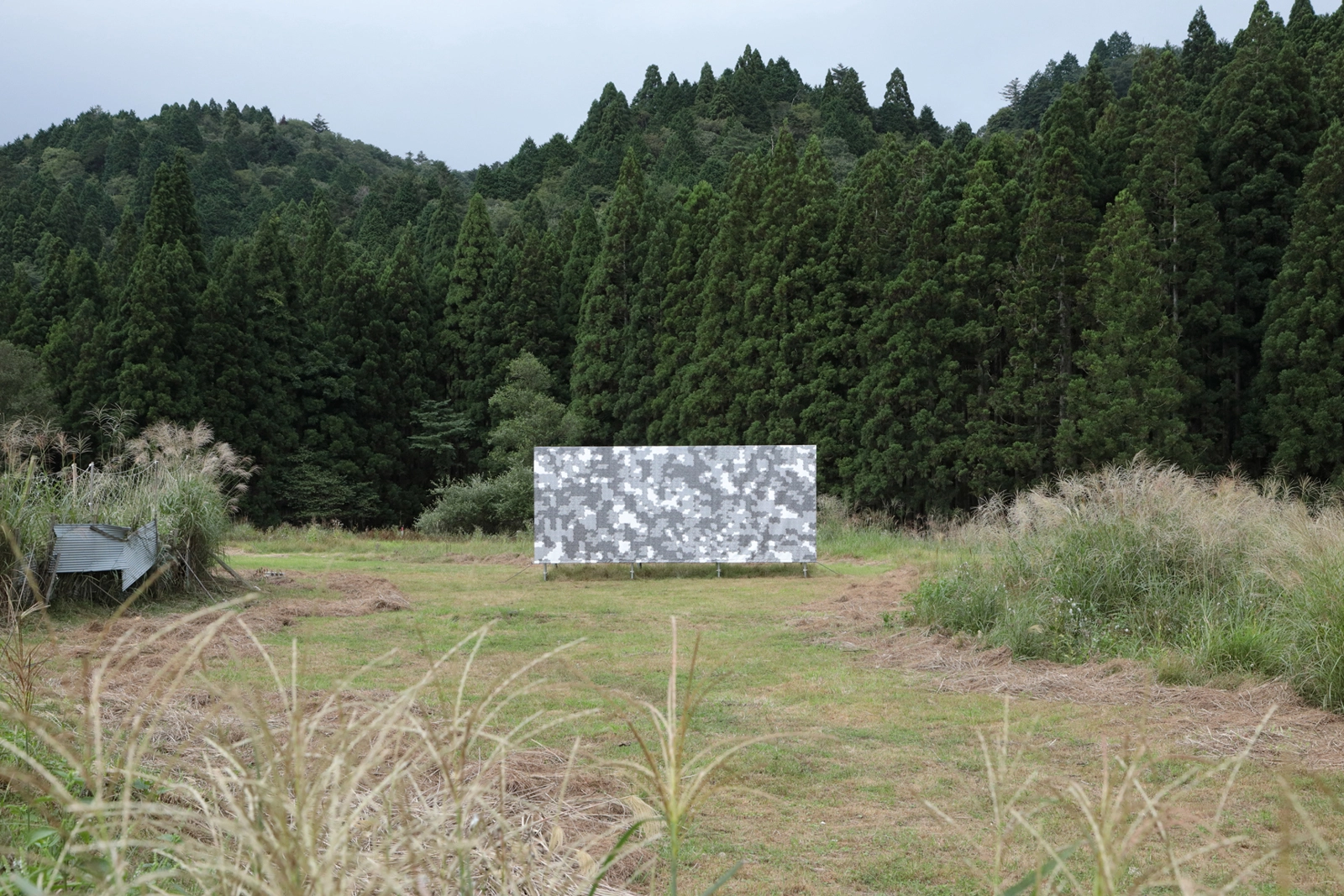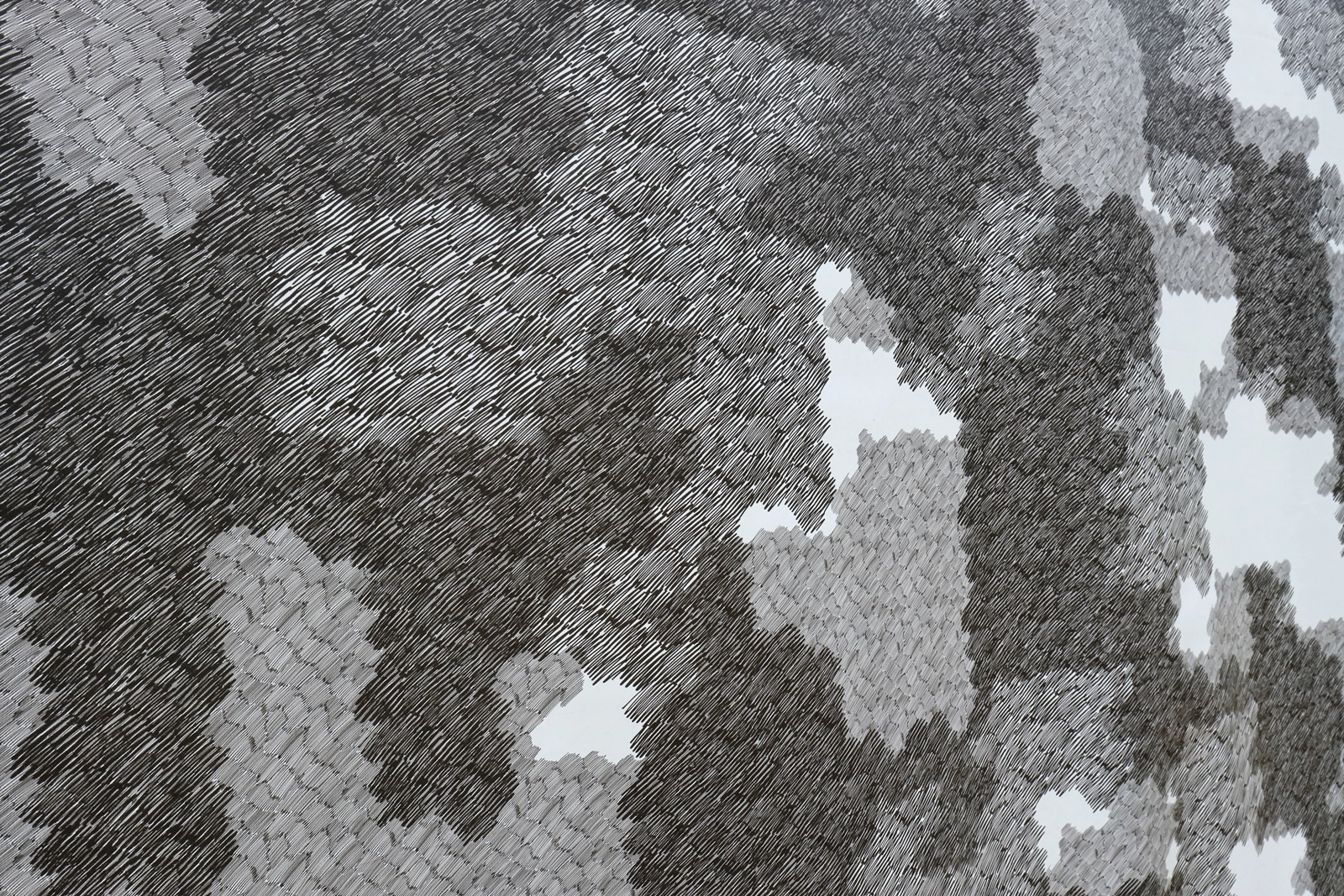 Pattern of Dark #5, #27 (Cloud)|2020|2700x6300mm|Inkjet print on tarpaulin fabric

Exhibition view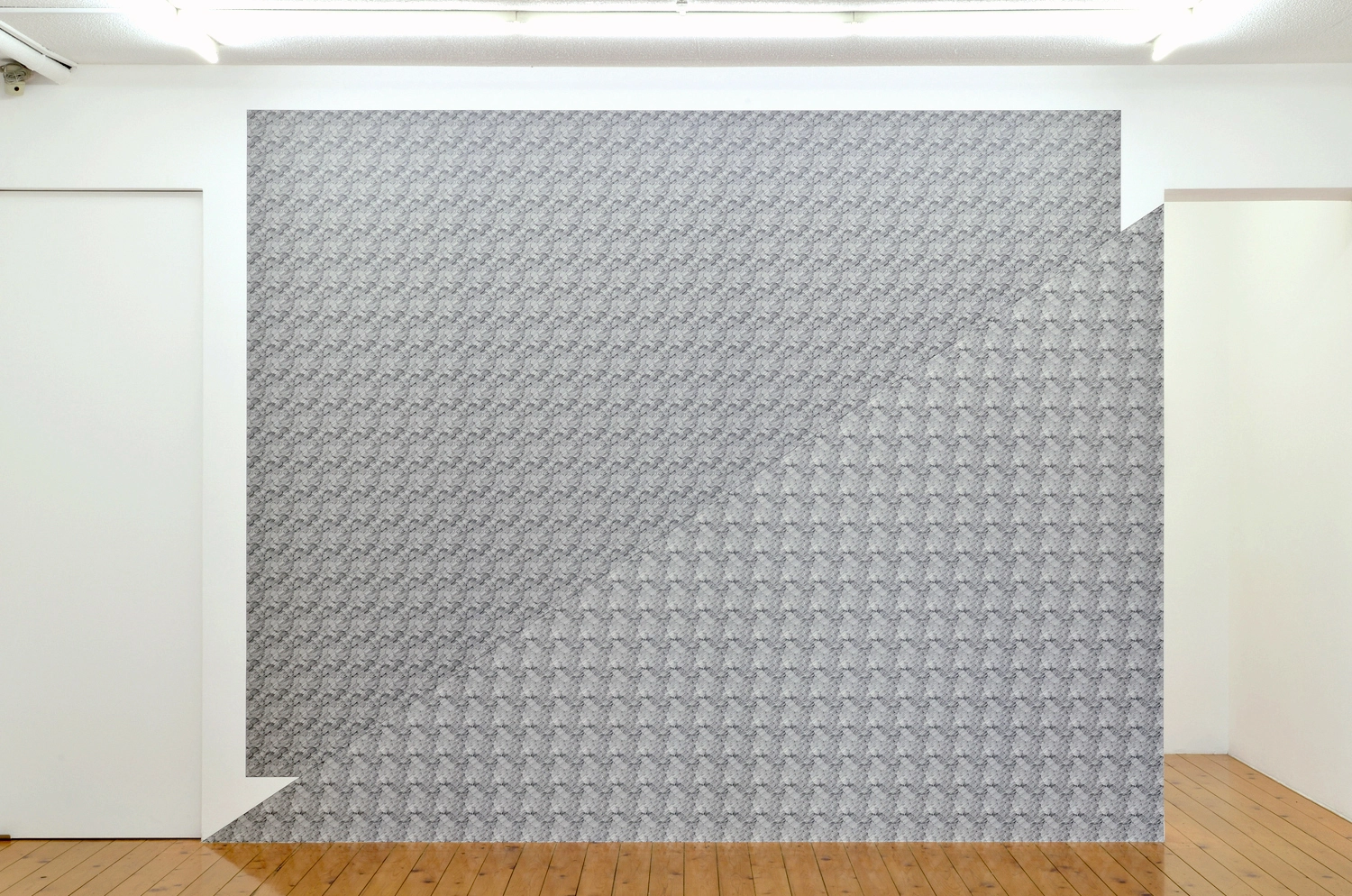 Pattern of Dark #1, #2 (Light and Shade)|2019|Inkjet print on wallpaper, line tape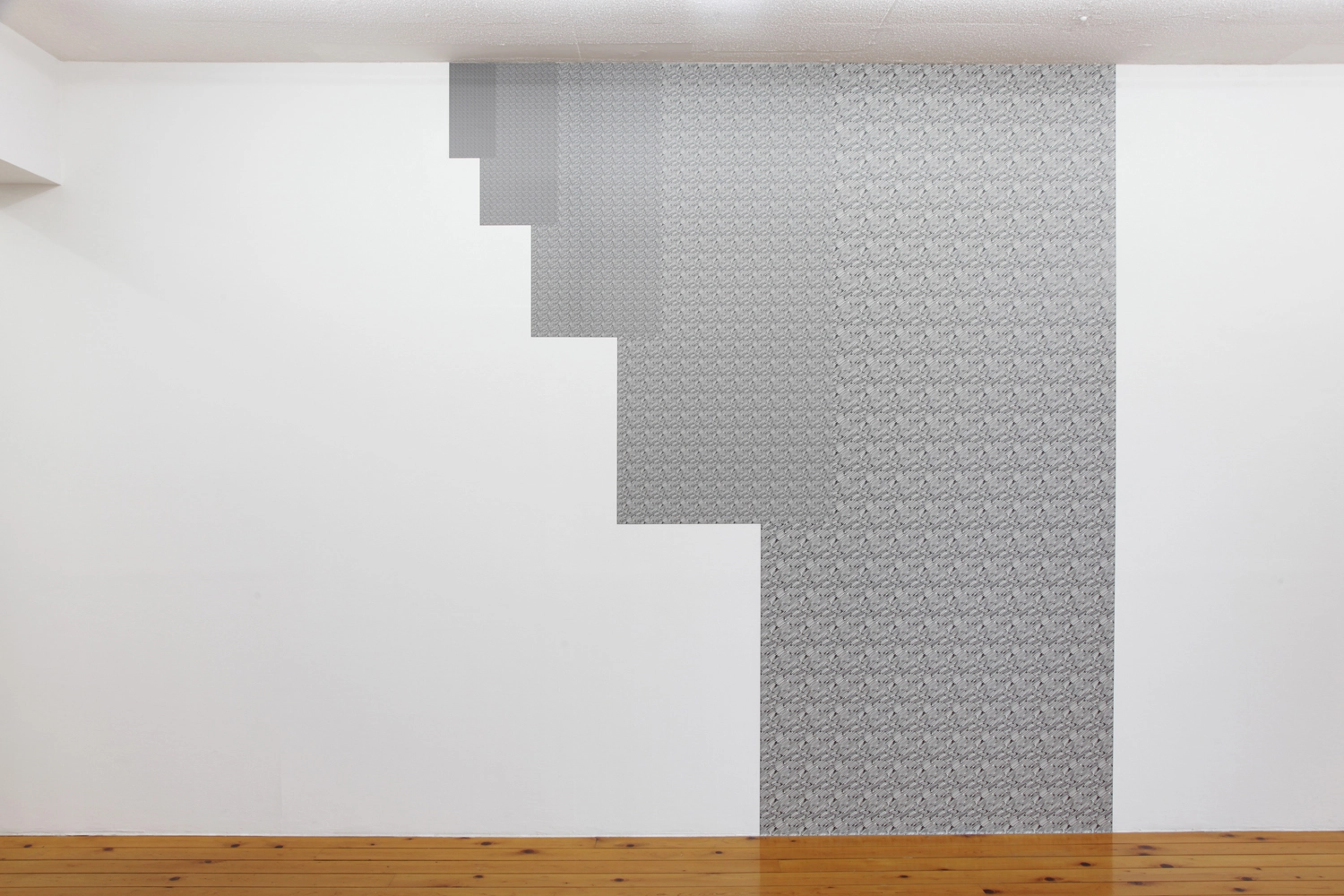 Pattern of Dark #22 (Getting dark)|2019|Inkjet print on wallpaper, line tape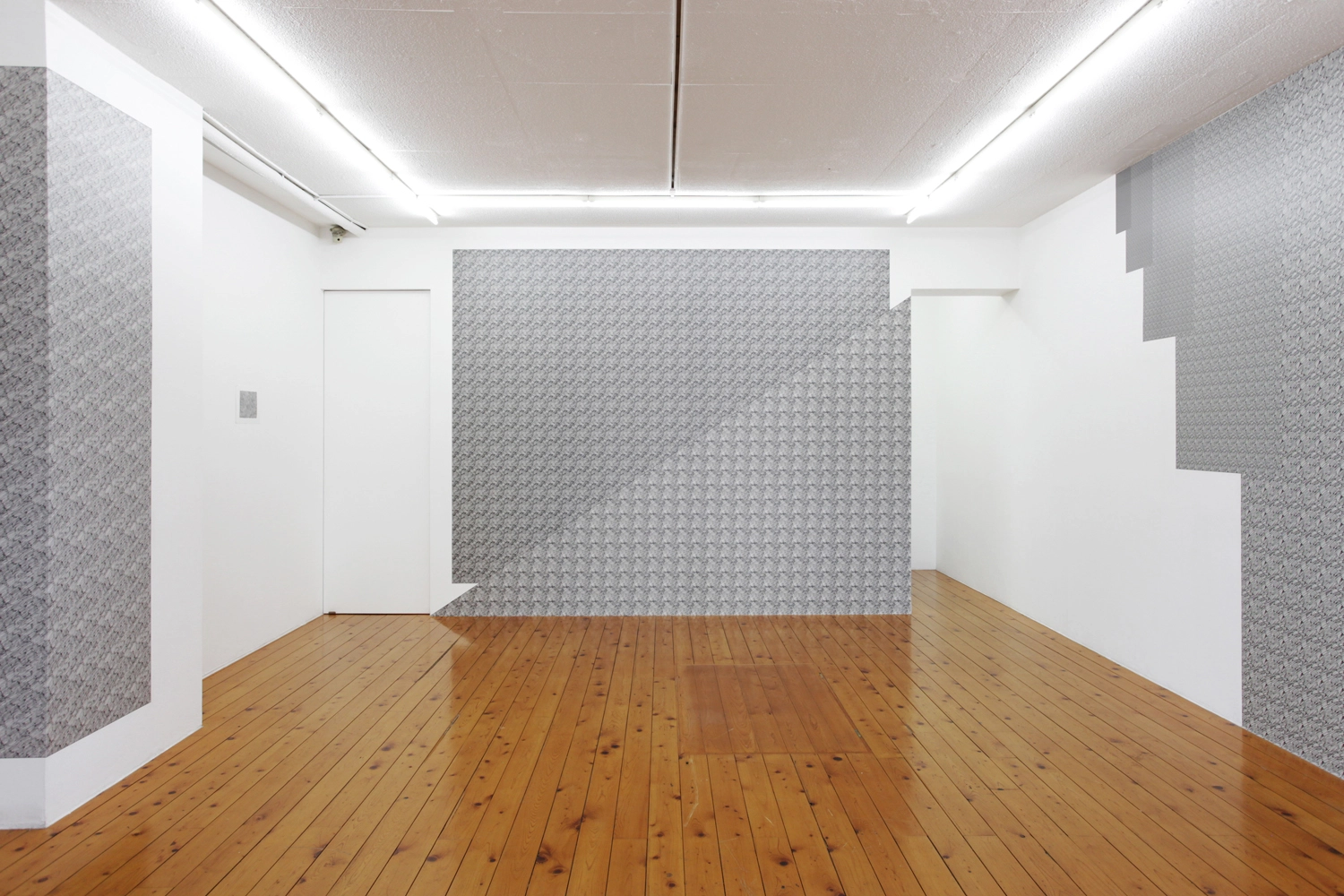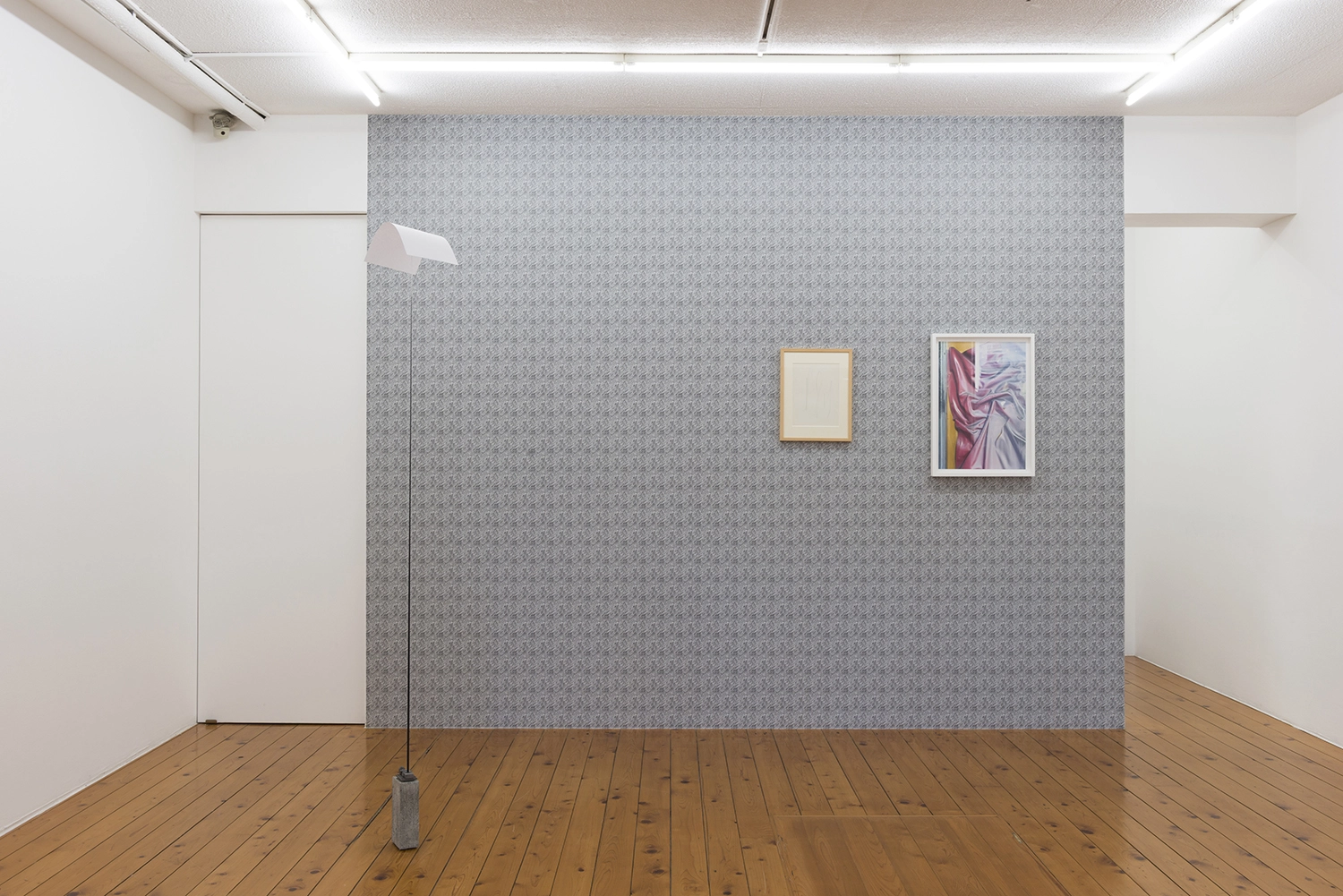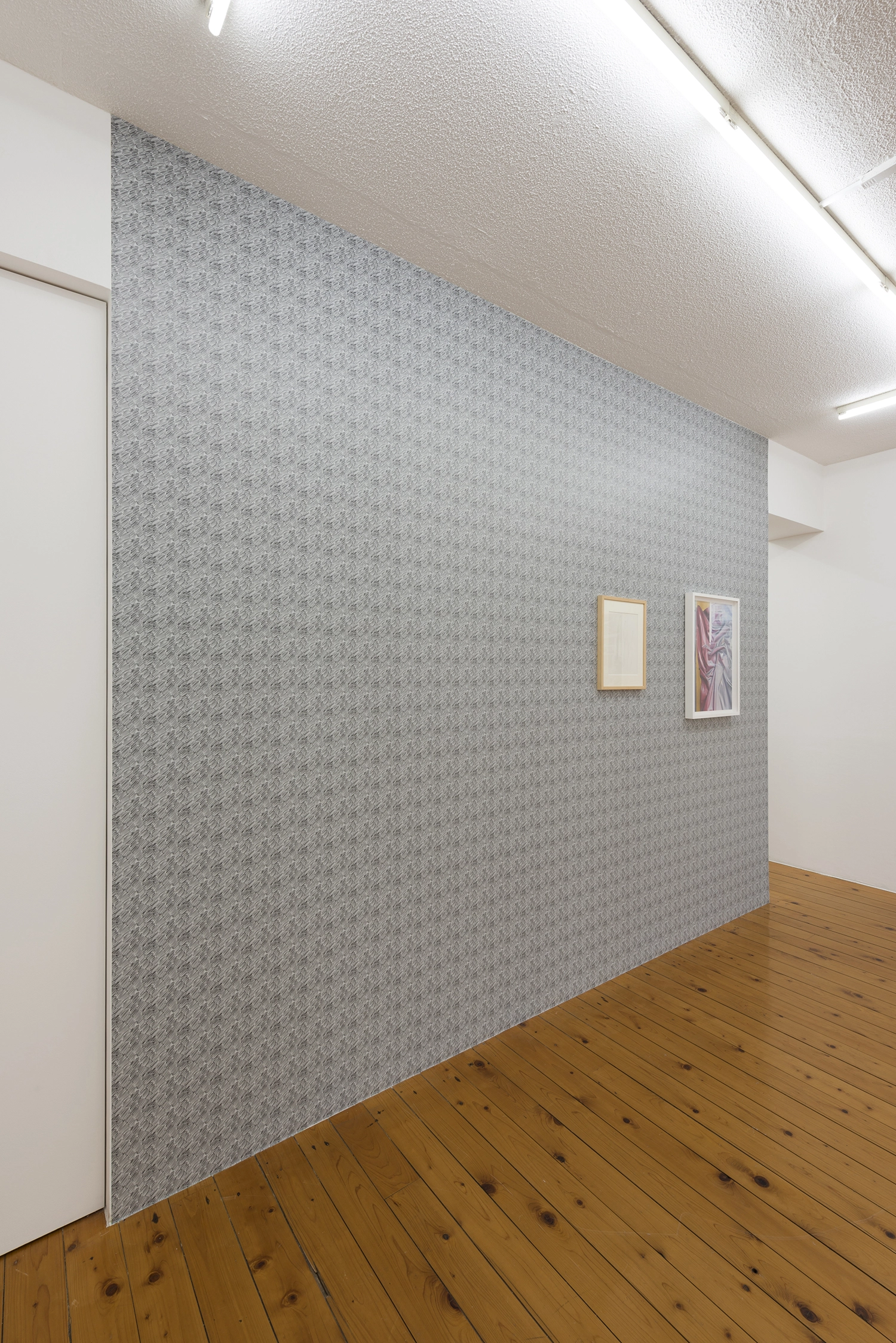 Pattern of Dark #7 (Wall)|2013|Laser print on paper

Exhibition view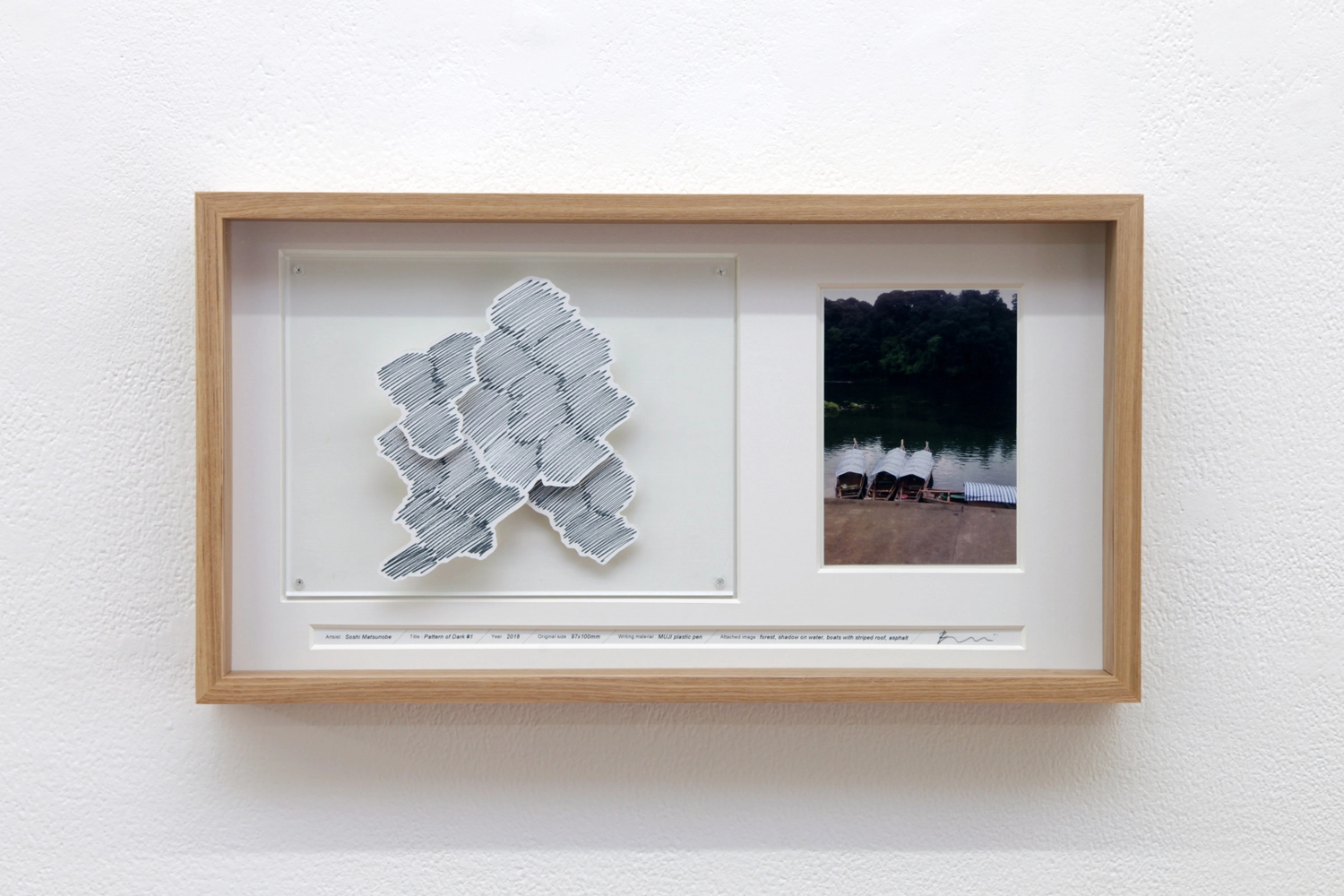 Pattern of Dark #1 (Original)|2018|230x420|Drawing on paper, photograph, frame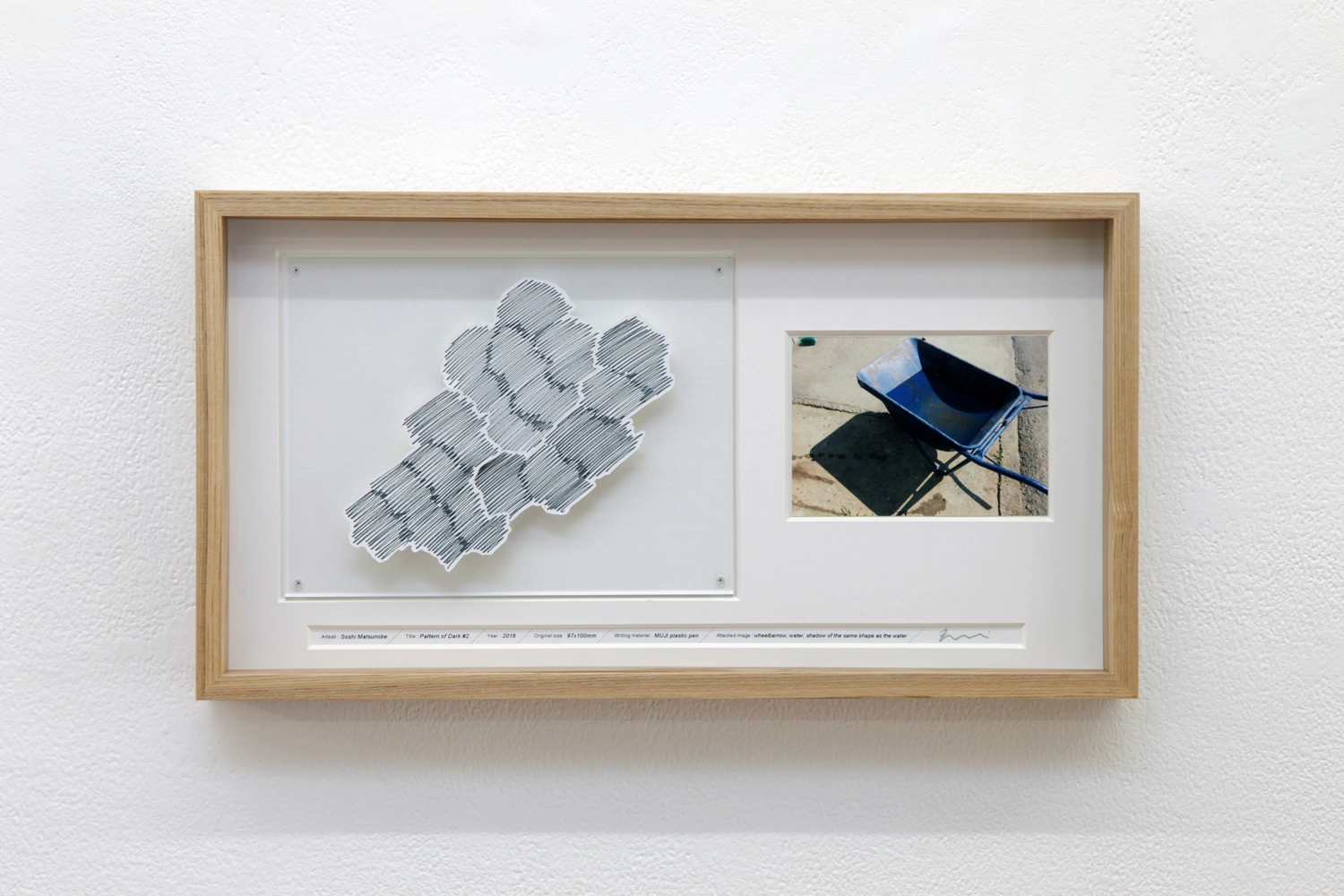 Pattern of Dark #2 (Original)|2018|230x420|Drawing on paper, photograph, frame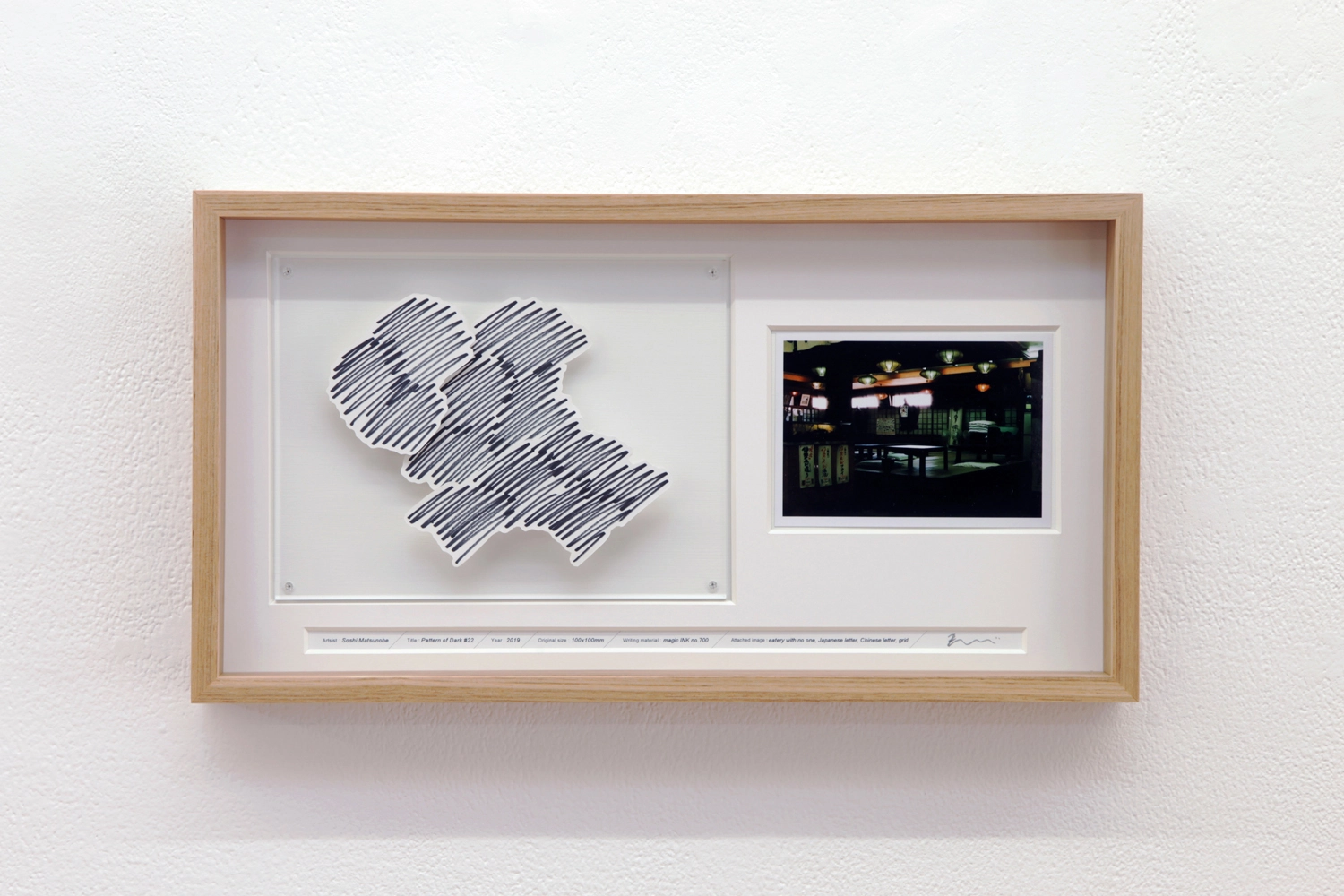 Pattern of Dark #22 (Original)|2018|230x420|Drawing on paper, photograph, frame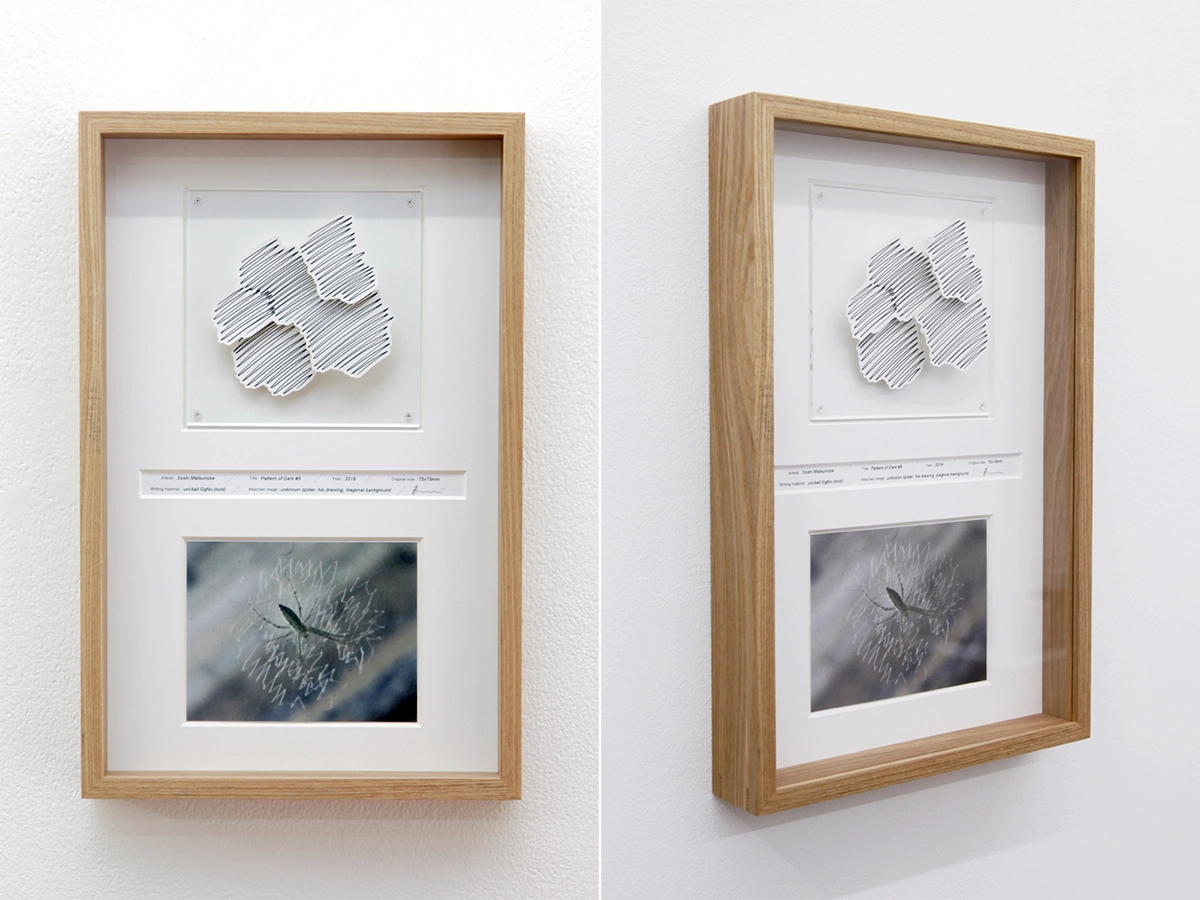 Pattern of Dark #8 (Original)|2018|Drawing on paper, photograph, frame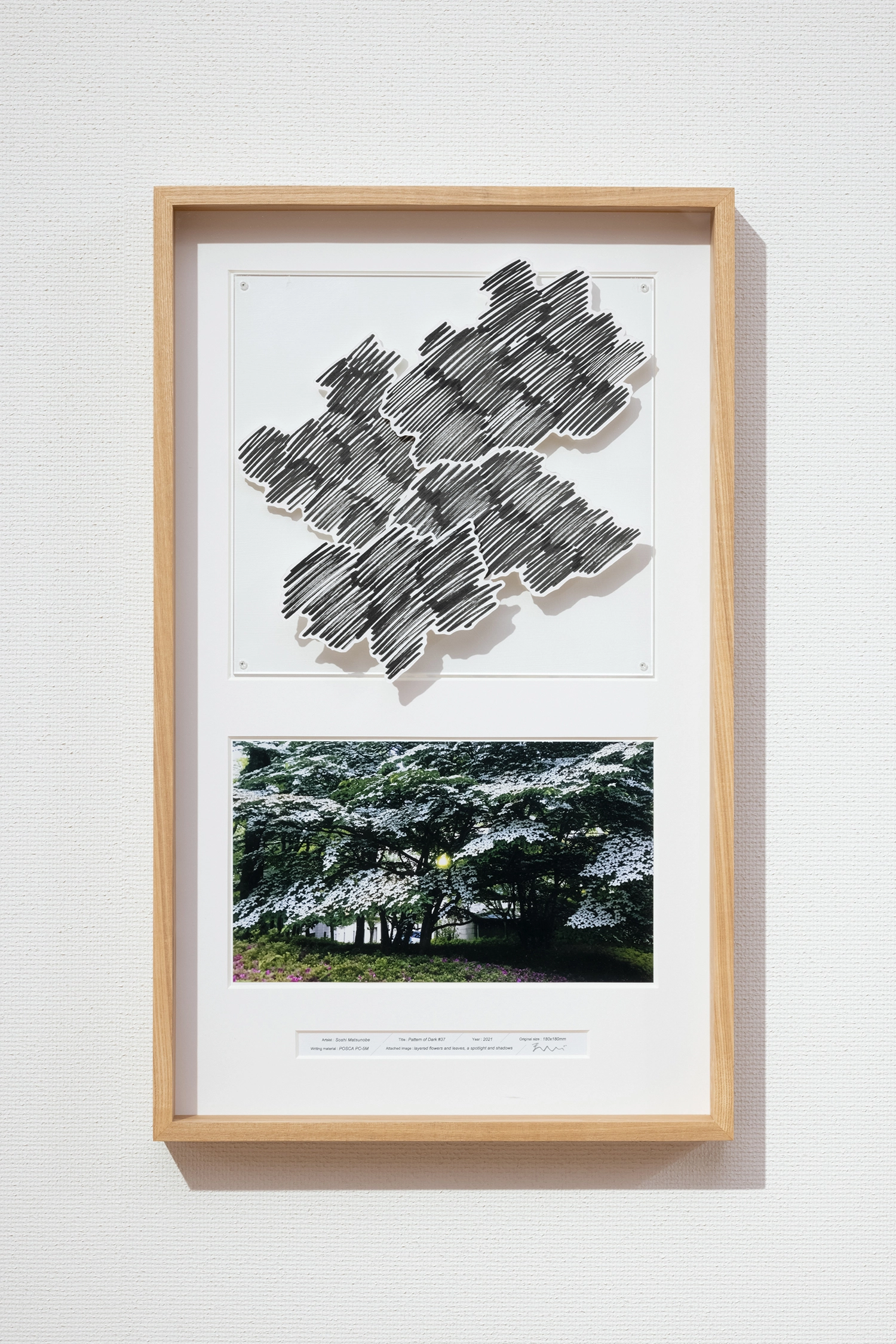 Pattern of Dark #37 (Original)|2021|570x350mm|Drawing on paper, photograph, frame